Officers


Mouse over an icon to see RealID info.
Progression



Normal: 9/9
Heroic: 9/9
Mythic: 5/9

_________________________




Normal: 10/10
Heroic: 10/10
Mythic: 9/10

_________________________



Normal: 13/13
Heroic: 13/13
Mythic: 13/13

_________________________

Normal: 7/7
Heroic: 7/7
Mythic: 7/7
5/9M and on to Mistress!
Sun Aug 27, 2017 11:58 pm by Teeze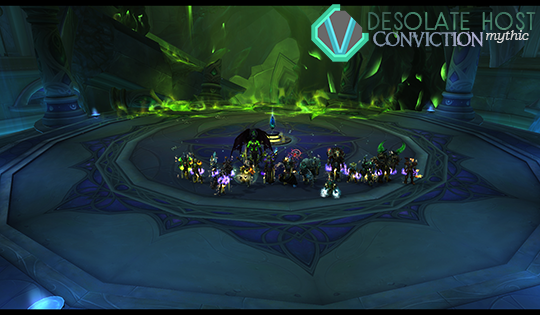 Desolate Host falls over...
Amazing job getting The Desolate Host down tonight and pushing the guild to 5/9M tonight! Now, on to Mistress!
Also, that Game of Thrones episode was lit!
~T
Comments: 0
4/9M Tomb of Sargeras
Sun Aug 20, 2017 3:01 pm by Teeze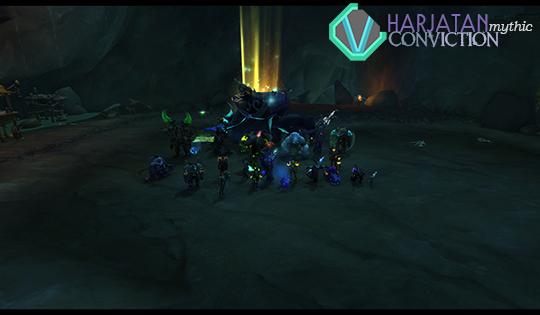 4/9M and counting...

Great job pushing 4/9M in ToS! We are already getting solid progression on Desolate Host and should see it fall soon!

We are also currently recruiting solid Ranged DPS - preferably those who can OS heal.

Keep up the great work!

~T



[ Full reading ]
Comments: 0
9/10M and Pushing M-Gul'dan!
Mon Jun 12, 2017 7:52 pm by Teeze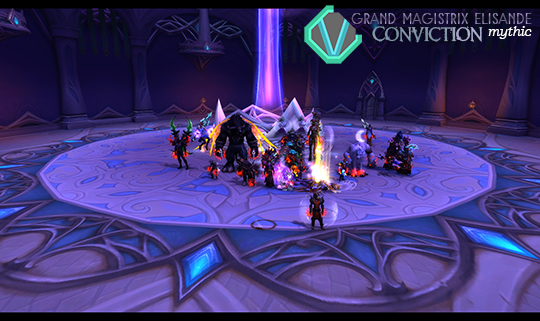 Bye Bye Bye, Elisande!
Great job getting 9/10M so far this tier. We have been working very hard to get a kill on Mythic Gul'dan and are hoping to see him fall over this week before the release of ToS!
Keep up the good work and get ready for some new content (finally!).
~T
Comments: 2
4/10M - Long Overdue
Mon Mar 27, 2017 4:13 pm by Teeze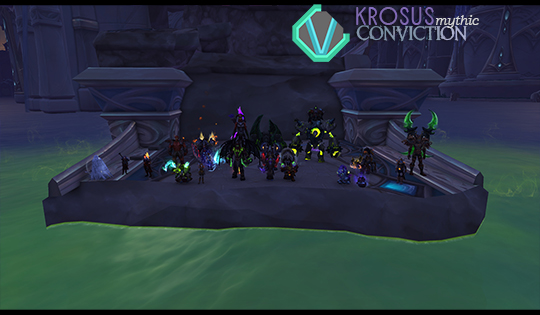 A Perfect Mythic Krosus Kill!

While this is long overdue, there is no forgetting that we had an amazing first Mythic Krosus kill! It also couldn't have come at a better time; many wipes later, and we are now working on Mythic Tichondrius with a near kill already!

With that aside, we are also reopening recruitment and are looking to fill ~2 healing positions, as well as some DPS. Raiders, keep your eyes open for some solid recruits to pushing 5-6+ mythic!

You can apply at cv-guild.com

Keep it up, Conviction!

~T



[ Full reading ]
Comments: 0
3/7M - Booyah!
Sun Oct 16, 2016 10:03 pm by Teeze
Great job pushing TWO mythic bosses this week!

We have been pushing content fairly hard this week, getting 3/7M down and progressing on Dragons (sub 40%). A great job done by all raiders, and a special thank you to Morgraine, who acted as our third tank, and Hamsteak, who acted as our fifth off-healer.

Also an amazing job tonight on Ursoc! We managed to kill him within less than 15 pulls, which made up less than half of our night.

Keep it up, Conviction!

~T



[ Full reading ]
Comments: 3
Welcome back, Convictionites!
Fri Sep 23, 2016 11:49 pm by Teeze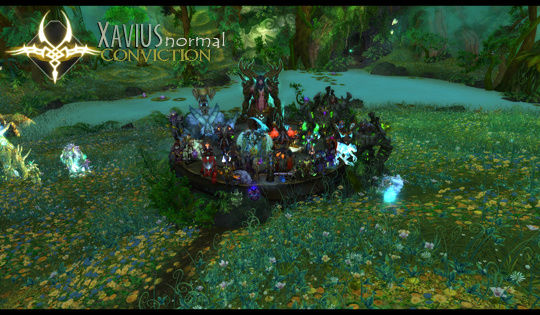 Welcome back to raiding, Convictionites!

Despite not having raided together for months, after taking a hiatus, we managed to push 7/7N (what a complete joke, Blizzard) by one shotting every boss, and 1/7H with good progress on Il'gynoth. Unfortunately, we found out the hard way this week that bringing a full heroic roster into Emerald Nightmare scales the fights to make them significantly harder. Great job to all of the healer core for 4-5 healing heroic content, despite a 30-man roster with intensive healing encounters. Also.. never again..

Also, a great job done by our core raiders by setting the bar high for our fresh trials! We are all very excited to be back raiding with …



[ Full reading ]
Comments: 0
Recruiting for Legion!
Tue Jul 19, 2016 6:24 pm by Teeze

Conviction is back and getting prepped and ready for the launch of Legion!

We currently have near open recruitment, and are looking to pick up some melee and ranged DPS. If you are interested in joining a tight-knit guild that raids TWO days a week, 7 hours in total, while still pushing mythic progression competitively, we would love to see you fill out an application and join the family!

Welcome back, boys!
Comments: 0
12/13M - Mannoroth Dead!
Sun Jan 10, 2016 11:05 pm by Teeze

12/13 Mythics Down
We hope that everyone had a wonderful holiday break! We were gifted with starting the new year with a beautiful mythic Mannoroth kill. Despite having TWO sub 1 million wipes, we kept it together and were able to down him tonight before the end of our scheduled raid. Congratulations, Conviction! Revival FTW!
To view the replay, go here:
http://www.twitch.tv/mk3_vdub/v/34771995?t=02h54m44s
~T
Comments: 1
11/13M - On to Mannoroth!
Mon Dec 14, 2015 9:07 pm by Teeze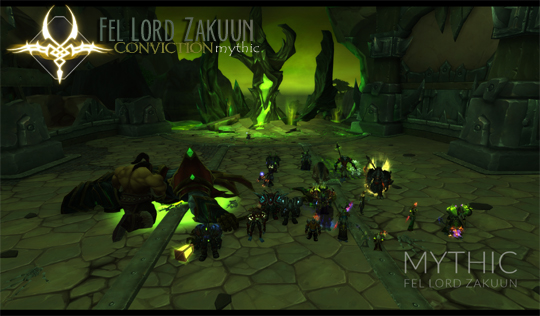 11/13 Mythics Down

Fantastic job on clearing 11/13 mythics, team! Despite having a rough start on Xhul (with no rogues), we were able to get a very rewarding kill after minimal attempts. On to Mannoroth progression!

~T



[ Full reading ]
Comments: 2
7/13M - Gorefiend, we annihilated you!
Sun Oct 18, 2015 10:51 pm by Teeze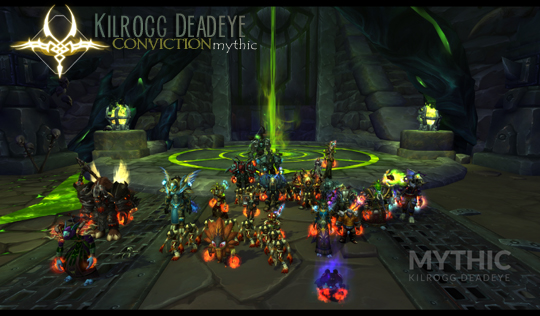 Gorefiend, we annihilated you!

Amazing job this week on our first Gorefiend kill, on our third night of attempts, as well as Mythic Socrethar and a near Mythic Iskar kill (who will die this coming week). I don't think any of us could have been more content with how our raid week went. Congratulations everyone on their epic loot!

Also - suck it, Mint, for losing to a girl!

~T



[ Full reading ]
Comments: 0
Who is online?
In total there is 1 user online :: 0 Registered, 0 Hidden and 1 Guest

None

Most users ever online was 65 on Mon Aug 28, 2017 11:13 am

Statistics
We have 1428 registered users
The newest registered user is Fraxure115

Our users have posted a total of 25558 messages in 3177 subjects